In art we have the option of refiguring life.
My goal is to make pieces that are amusing and reassuring, playful and generative.
I am happy when I can help others imagine along these lines. But sometimes when grim events demand, I pose a question with my art.
---
All the works are ceramic, finished with oxide washes, slips, glazes and/or cold finishes, except where noted. Each piece is one of a kind.
The World's in the Balance Gains Weight
8" wide x 9" high x 8.5" deep

To buy this sculpture, contact lisa.anne.lincoln@gmail.com
Prior views: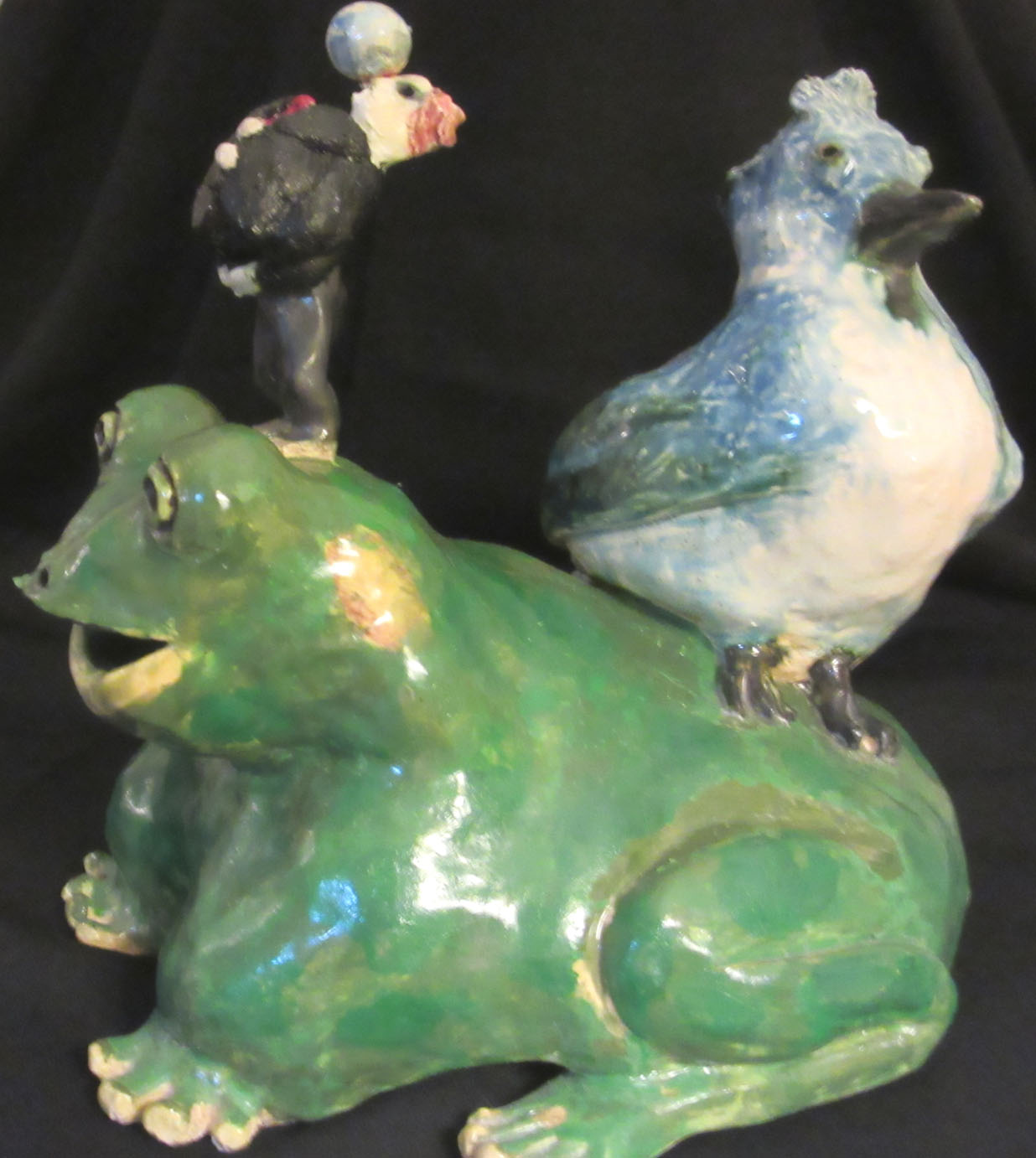 New for this Autumn:
Saturday & Sunday, November 9, 10, 16 & 17, PSWT Autumn Open Studio Central
Ground floor will show a sample work by the 48 artists in the tour. On the third floor of the gallery, see more of my work and 8 other artists. Click the link for all the info. Opening November 9!
Here is a slide show of the air dried clay sculpture completed by the Marine Park Active Adults Neighborhood program participants in the workshop I led at the Carmine Carro Community Center under the auspices of the NYC Dept. for the Aging and Dept. of Cultural Affairs 2019 Su Casa program, administered by the Brooklyn Arts Council.

Here is a video about the second year of a clay workshop I led:
Cypress Hills Legacy Arts Hand Built Clay Sculpture